Craig Bidondo - August 2014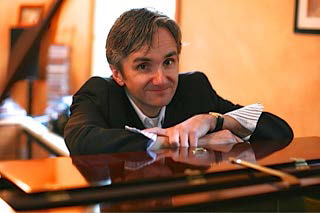 Instrument: Piano.
Early Influences/Education: I was born and raised in Alaska. My parents listened to a huge variety of music: Sinatra, Country Western, even Flamenco. We lived in a 10' x 50' trailer, so I had to wait until we moved from Anchorage to Palmer, so they could buy an addition — a "lean-to" just large enough in which to fit a piano. I first saw a piano in kindergarten, when our class had to sit on the floor in a semi-circle and listen to the teacher play and sing. The panels were removed from the front side, so we could see the strings in action. I remember thinking, "I can do it all by myself." [I could] play melody, rhythm, percussive, all the parts. I started taking lessons when I was nine years old, and I loved it from the very beginning.
My teacher was a high school girl, and we still keep in touch today. I heard "jazz" played when I was in Junior high, and decided right away I wanted to play jazz. In high school, I played in a Christian rock band I started called "The Light." I studied Chuck Mangione charts, but had no jazz studies before college; I played mostly classical works. I think playing all classical music is way too much stress! If you make one mistake, it's all wrong! I attended Biola University in Southern California, and graduated in 1987, majoring in Composition and Music Theory.
Portland: I felt lost and lonely in LA, so I moved to Portland in 1988, after hearing lots of stories about how the Rose City was such a Jazz Mecca, particularly at Mt. Hood Community College. [So] I marched into Hal Malcomb's office and offered myself up to be an accompanist. I was then introduced to Larry McVey, head of the Music Department, and offered a scholarship right then! That's how I started playing jazz full time. I studied with George Mitchell, accompanied a lot, and coached singers.
Bands: I played with Johnny Martin for six years, in lots of dance venues in the late 1990s. That's where I learned the "Great American Song Book." I've also worked with Tim Gilson, Ollie McClay, Tony Starlight, and Art Abrams Swing Machine.
l was the music director and keyboardist for the 2006-2007 Portland production of "Menopause — The Musical," which completed over 290 shows in Portland, making it the longest running show in Portland Center for the Performing Arts history.
Musical Influences: I'd say there are four major ones. I've already mentioned Chuck Mangione. He appealed to me when I was only in high school. Chick Corea, Dave Brubeck and Vince Guaraldi are the others. They appealed to folks who said they didn't think they liked jazz. I'm a country boy ... nothing "high falutin'" for me, or for a lot of others too, as it turns out.
Most Satisfying Experience: That's pretty easy. I was playing solo, and a college ballet student just got up and started dancing spontaneously ... as if they couldn't keep their feet still. Dancing is very improvisational. What a thrill! It fits right in with my future plans.
Favorite Recordings: Keith Jerrett has to be #1! I play his Tokyo '96 Trio over and over again! About a year ago, a Tony Bennett and Bill Evans "Complete" recording was released, which is the best thing I've heard in a very long time! Evans' approach is quite different, magical even! I really love Bill Evans! Something completely different is from Brazilian guitarist and singer Rosa Passos. She is considered the modern Queen of Bossa Nova.
Discography: With my brother Pierre, guitar, "The Home Coming"; features 14 original compositions that took us six years. Combined our French, Basque, Norwegian and American ancestry; Tim Gilson, bass, and electric bass, and Ted Swenson are also featured. Two albums with Johnny Martin, and several as sideman for Sally Sieh, Malea and others.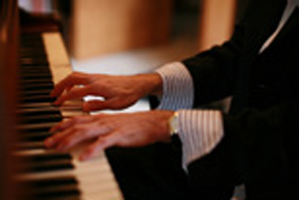 Gigs: Fridays at Tippy Canoe, Troutdale, 6:30-10:30 pm with Ollie McClay; Saturdays, Jazzy Bagels, Gresham, solo, 11:00 am-1:00 pm,; and Tippy Canoe, 6:30 - 10:30 pm with Ollie McClay; Sundays, The Riverview Restaurant, Troutdale, with Tim Gilson, 5-9:00 pm. Check the JSO calendar: I perform other gigs as well, including weddings, at hotels, art galleries, and for corporate events.
Future Plans: I have come up with what I think is an original concept [playing music to which ordinary people improvise dances]. It involves moving your body in connection with your spirit, and it really helps me and the dancers be "over-taken by joy"! You don't need to know how to dance to be swept up in the improvisation of jazz music, and do free form dance that the music inspires you to do. It is "mutually inspiring."
We recently did a workshop that was like an improvisational exercise class. After the exercises, we started playing sustained New Age, pop, jazz, hard rock, and blues. The dancers just got up and danced whatever the music inspired them to do. It was magnificent and beautiful! Tim Gilson and I found it was easy to improvise music to dance, and the dancers [improvising with] each other and to the music. That is what I meant by being "taken over by joy"! There was room for 22-24 students to dance at one time. There has to be room to leap and twirl.
I want to do an Artist and Writers workshop next. I play a predetermined, 20-minute set first, to help stimulate the creative juices. The "artists" draw, write, sculpt, or even play cribbage [during the set]. After that, we [the musicians] walk around to see what we've inspired them to create. Then, during the second set, we improvise on their creations. And so on, and on ... I hope to schedule another one in September. We can accommodate 60-100 artists at a time.
Writer's comment: Bidondo is so busy that he doesn't have time to watch TV. He is the father of two sons.

-- by Nancy Tice
---
Vincent Frates - September 2014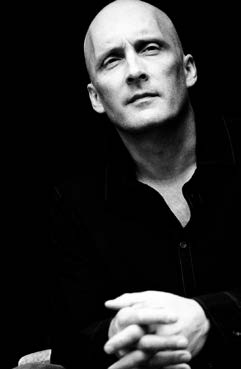 Instrument: Piano and keyboards.
Early Years/Education: Grew up in Salt Lake City, Utah. My mom was a Mormon, but I was not raised as one. I came up as a musician there. My brother and I got piano lessons, I was eight and kept at it until age 14. My brother still plays; he plays vibes, but not professionally. I wasn't in a jazz band in high school, I didn't think it was cool. My first gigs were playing solo piano at age 19 or 20. I went to Skyline High School in Salt Lake. There were some cool guys that went there, like the Fowler Brothers. Walt Fowler was a trumpeter (he played with Zappa and is now with James Taylor), Bruce Fowler played trombone (he's now a top film orchestrator working for Hans Zimmer). I went to the University of Utah, where I studied music theory.
Then I got connected with some guys who were working for the Osmond Brothers, and I played with them too. We did all kinds of gigs in all kinds of bands ... wedding bands, country bands, salsa bands, funk bands, etc. We traveled all over the Intermountain West, playing in Durango, Boise, Missoula, etc.
After the Osmond gig, some of the guys started a production company. These guys were hustlers, and they did all the music for the Calgary Olympics. Then, they started doing all the music for ABC sports, then NBC, CBS, then Warner Brothers and Disney. By the time I came along, the guys who were writing music for them were burned out, so I started working for them writing spots for national TV. Basically, I became a composer. I did film trailers, TV themes for "Good Morning, America," wrote theme music for NBC News, for example. Their business was called Non-Stop Music. They sold it to Warner Chappell, and they are now the production arm of Warner Chappell, one of the largest music publishers out there. I wrote music for them all through the '90s.
Portland: I left Utah in 2002, took time off, lived in San Luis Obispo, Calif., and started taking lessons again with Terry Trotter in L.A. I've always liked this area, and in 2002 moved to Portland. I still write music for Warner Chappell and their spin offs that distribute through them. I still have music connections in Utah and write for different music libraries. They put in a request, I'll get an email, write the music and send it in; the requests are always different. I have a long relationship with some of these guys.
They don't usually ask for jazz, but recently they asked me to write 20 original jazz solo pieces for them. They wanted them to sound like jazz standards. Last fall, I scored a feature film for them called "The Emissary." My biggest royalty gig is still the music for RTL, the national news in Germany. Recently I got a gig writing music for Legos (the toy company).
Here in Portland, I play for a number of vocalists, including Shirley Nanette, Nancy Curtin, Heather Kaiser, Johnny Martin, Bre Gregg, Anandi, etc. Different singers want different things. Some of them get mad at you if your note is anywhere near their note. The hope is that the singer knows their material well enough that it's easy to fill in and support the vibe. It's best to provide harmonic and rhythmic support underneath them that works as a frame for what they're doing and fills in the holes. As a pianist, when your solo comes, you don't want it to sound like you just let the horse out of the barn! I find I play a lot better if I'm not reading, that's the advantage to playing with the same vocalist for a long time, you know their book.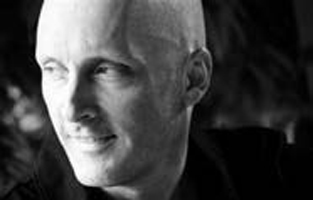 Musical Influences: Bill Evans, Chick Corea, Keith Jarrett, Brad Mehldau, Pat Metheny, Weather Report, Yellowjackets, Jeff Lorber, John Williams, Jerry Goldsmith, Elmer Bernstein; Salt Lake guys like the Fowler Brothers, Mike Miller and Wayne Christiansen; Portland guys like Randy Porter, Steve Christofferson, David Evans, and Lee Wuthenow.
Most Satisfying Experience: I get to play with really good people all the time, and it's frequently ecstatic. For example, sometimes on a Thursday night with Johnny Martin at The Heathman, there's no one in there and it's completely dead when the first set starts. The sound is fresh. Charlie Doggett is on drums, and I'm playing keyboard and bass, and we just get this vibe going and get to that place where it's all feel. Another really fun gig happened this past February, when I got to participate in the 25th anniversary of Jazz Vespers at the First Unitarian Church in Salt Lake. I was the musical director there for 13 years. They rented a concert hall in Salt Lake and flew me back for the celebration.
Favorite Recordings: "Goodnight Irene," by James Booker from "Junco Partner"; "Lalene" by Keith Jarrett, from "Facing You"; "James" by Pat Metheny Group from "Offramp"; "American Dreams" by Charlie Haden from "American Dreams"; "A Remark You Made" by Weather Report from "Heavy Weather"; "My Funny Valentine" by Keith Jarrett from "Keith Jarrett Still Live"; "My Foolish Heart" by Bill Evans from "Waltz for Debby";" This Masquerade Is Over" by Cannonball Adderly and Nancy Wilson; "Waters of March" by Antonio Carlos Jobim from "Elis & Tom"; and "Lush Life" by John Coltrane and Johnny Hartman.
Discography: While living in Salt Lake, I was also a studio musician. I'm on a ton of pop albums, Christian pop and vocal albums. I'd do arrangements too. I'm on odd stuff like "Tribute to the Eagles," instrumental version. While here, I produced two jazz albums for singers. One was for Anandi, "The Song Is You." I also did one for Sandy Dennison called "Jazzed." I did the arranging, production and played on both those CDs.
Gigs: September 5, with the Shirley Nanette Trio at The Heathman Hotel; September 6, with the Shirley Nanette Duo at The Benson Hotel; September 21, with the Augustana Quartet at Augustana Lutheran Church; September 25, with the Johnny Martin Trio at The Heathman Hotel.
Future Plans: I still want to record some original stuff. It'll be improvised music, I'll integrate some strings, might go for a full orchestra. I've done so much music for other people for so long, it's time to do something for myself.
Other: To get into the promotional music or production music field, find out who all the big music libraries or production libraries are and submit your stuff. There's a music library publication for composers I found online. Submit music to them or go face to face like be an intern. And then there's training programs like Full Sail, Guitar Institute of Technology, etc.

-- by Rita Rega