The Jazz Society of Oregon is a 501(c)(3) non-profit volunteer organization working to support jazz music, America's original art form, through our membership activities.
Support and promote local jazz musicians, clubs and events
Support students of jazz through scholarship grants
Support music programs in our public schools
Recognize exceptional jazz performers/educators via the JSO Hall of Fame
Create opportunities for members to share live jazz performances together
Membership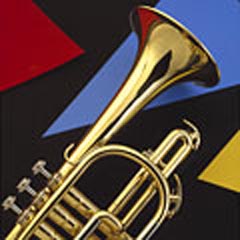 Jazzscene magazine is produced monthly for the membership of the Jazz Society of Oregon. Each issue contains CD reviews, articles about local jazz events, and interviews with the musicians making the scene in Oregon. It is Oregon's premier jazz magazine and contains the best jazz calendar in the Northwest, listing venues, dates, times, prices, and contact information for a great number of events each month. Jazzscene will quickly become your Jazz planning guide. A subscription is included with your paid membership in the Society.
All members receive reduced admission prices to JSO sponsored events and a discount on JSO merchandise.
Use the secure on-line Membership Application/Renewal Form to choose the membership category that best fits you.
Regular membership
Professional Musician
21 and under / 65 and older
Businesss Membership
Jazz Patron
Donations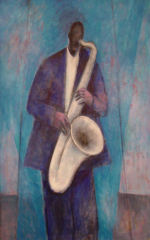 Donations play an important part in JSO's financial health. They increase our ability to support activities fostering jazz education and performance. Please consider making a donation to the Jazz Society.
Remember, JSO is a 501(c)3 non-profit, so donations are tax deductible. And ask your employer if they will match your contribution. Many companies support their employees charitable interests in this way. Every dollar matters.
Use the secure on-line Tax-deductible Donation Form to make your donation in support of the work of the Jazz Society of Oregon.
If you prefer to mail a check, a printable Membership/Donation Form is available here.
Questions/Information: info@jsojazzscene.org; Phone: 503-427-1676
The Jazz Society of Oregon is a fellowship of jazz lovers preserving the legacy of jazz, promoting greater appreciation of jazz, and perpetuating the musical form for future generations.
UNITED WE JAZZ