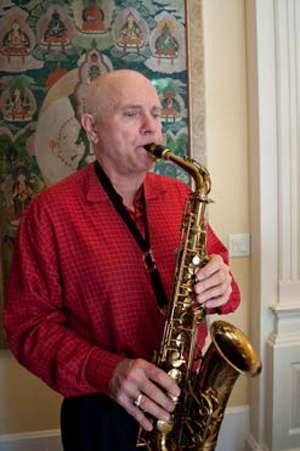 Name:: Bill Harris
Instrument: alto and tenor saxophone, clarinet and flute.
Early Years/Education: I started playing at eight years old. My mother had a lot of popular music records -- big band, early rock and roll -- that I used to listed to. When I was in kindergarten, they had a field trip to the symphony, and I said, 'Wow, that's cool.' I asked mom for some classical records, which I listened to a lot. In the second grade (at Vernon School on Killingsworth), I had a friend named Perry who took me to his house and said, 'My dad is teaching me the clarinet,' and he pulled out this case and put the clarinet together. Again I said, 'Wow,' and started bugging my mother for clarinet lessons. She got me lessons with Eddie Flenner when I was eight.
At age nine, they wanted someone to play the sax in the band at school, so I started playing saxophone and clarinet at school, but I was more of a clarinet player.
By age 14, I was playing professionally at the Elks Clubs and places like that. My whole experience with jazz at that age was when somebody gave me two albums, one with Paul Quinichette and John Coltrane on it, the other a Monk album.
I went to Beaverton High School and played sax in the concert bands because the parts were better. Played with a lot of local big bands and played quite a bit with Thara Memory in the '70s and early '80s. I met Thara when he got a job teaching jazz band at Portland State. I took undergraduate music at PSU and studied composition with Tom Svoboda. I started off majoring in chemistry but changed to music and received a BS degree from PSU.
I then moved onto the Berklee College of Music, where I studied with Gary Burton, Charlie Mariano and Joe Viola. At Berklee, they'd connect the theory to the music.
I hated Boston and left in '79. There were lots of guitar players there at that time, and the fusion thing altered what was going on. When I returned home from Berklee, I taught jazz improvisation at Mt. Hood Community College.
A few years later, I went back to school -- this time to the University of Portland and again studied composition with Tom Svoboda. I decided I wanted to study more with Tom, and got Svoboda and Salvator Brontons signed up as adjunct professors for UP; both were teaching at PSU at the time. I stopped one credit short of getting my Masters in composition because I started a business that took off.
Centerpoint Research Institute: I discovered a way of using sound where you could alter electrical patterns in the brain that was developed by a researcher at Mt. Sinai Medical Center. It has all kinds of powerful mental/emotional affects on people. Delivering precise combinations of sine waves and tones -- via headphones -- causes changes in the brain. I started using this on myself. I went into the engineering lab at the University of Portland, where I was a grad student, and I started making cassette tapes (this was before CDs), so I created a business around this.
Musically, I co-led a quintet called "Streamline" in the 1980s, played lead alto for the Art Abrams Swing Machine, and had several periods when I was really serious about the music. I've always been so busy with my business, I really didn't have the time to play. I've actually improved more in the last two to three years than in the previous fifty because of what I'm practicing [now].
Alto sax player Warren Rand turned me onto a software program called Transcribe. It enables you to transcribe or write out the solos. You can slow it down and it doesn't change the pitch. Most players can play pretty well in the keys they are familiar with, but the really good players can play anything in every key. What I took away from Warren is this: practice what you don't think you're ready to practice on. It takes years and years of practice to get so you can play the jazz vocabulary on your horn in any key.
Musical Influences: John Coltrane, Cannonball Adderley, Phil Woods, Bill Evans, [late Portland pianist] Gene Confer (took lessons from him), Herbie Hancock and Sonny Stitt. If you steal stuff from Coltrane and play it on the alto, it sounds different.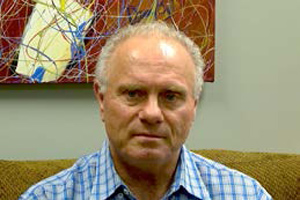 Most Satisfying Experiences: I guess really it was seeing my last album, "Inside Out," do so well. I hired Lisa Reedy Promotions, and we launched at #3 on the national charts. Part of the success was [because] I picked stuff that I thought was right for radio stations. The tunes came from the American songbook, good classic stuff that hasn't been played to death. One tune, "Profiles," by Victor Brasil, I copied off a blackboard after Gary Burton wrote it out at Berklee.
Favorite Recordings: "African Waltz" - Cannonball Adderley; "Soultrane," "Black Pearls," "Trane's Reign" and "The Master" - John Coltrane; "Cannonball and Coltrane" - This is really the Miles Davis sextet without Miles; "New York Jazz", "The Sonny Side of Stitt", "A Little Bit of Stitt" and "Sonny Side Up" - Sonny Stitt; "American Songbook,""Live from the Showboat" - Phil Woods; "Finger Poppin'," "Silver's Serenade" - Horace Silver; "Live at the Village Vanguard," "Central Park North" - Thad Jones/Mel Lewis Big Band.
Discography: The Bill Harris Quintet - "Inside Out" (2011) and "This Time The Dream's On Me" (2013) on Pensativa Music with Paul Mazzio, flugelhorn, George Mitchell, piano, Dave Captein, bass and Dick Berk on drums. I'm also on early Art Abrams recordings and on Steve Hall's last quintet album. It was Steve who encouraged me to record. He also did arranging for the albums. The reason I did these CDs is I wanted a chance to play with really good players and be creative.
Gigs: At Orenco Station Grill, April 30, 7-9:30. It's an organ trio with Steve Hall on organ and David Barrow on drums. Sunday jams at Clyde's and Ivories when they have jams. I also play with Steve Hall on a continuing basis.
Future Plans: I would like to try and get into some jazz festivals. I may hire Christian Mc Bride or someone like that for my next project; it'll give me a little bit of credibility. I want to play with the best players, so that means I have to practice my ass off. People have no idea how hard it is to play improvised jazz music ... easier to be a brain surgeon.
Other: I just think it's a shame that it takes so long to get good, and most people don't appreciate it. How long will something that requires this much time and expertise last if it's not rewarded financially?
Interviewer's note: Both of Bill Harris' CDs have received critical acclaim from reviewers around the country, including from the Jazzscene's George Fendel. As of this writing, Lisa Reedy told me she's into the second week of Bill's (publicity) campaign. He is currently chart bound on next week's JazzWeek Chart, and she anticipates he'll debut the following week. "He just debuted at #33 on the CMJ (college radio) Jazz Chart," she added.

-- by Rita Rega