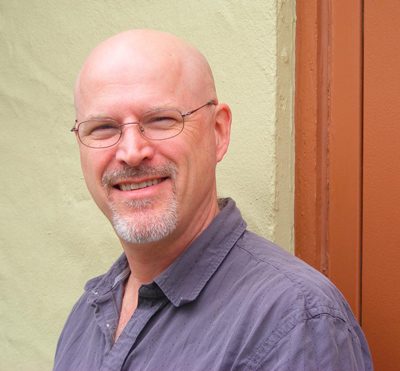 Name:Mike Doolin
Instrument: Guitar
Early Years/Education: I was born in Anchorage, Alaska, because my dad was working there as a federal treasury agent (tax collector). We moved around a lot between Anchorage, Puyallup, Washington, and Eugene, Oregon. I went to three junior high schools, one of them twice. We finally settled in Lincoln City for my high school years. I had played the violin from second grade, but Lincoln City was too small to have an orchestra, so I switched to guitar. Dave Parker (of the Art Abrams Swing Machine) was the music teacher at the high school, and he turned me onto jazz, sending me home with records by Howard Roberts and Larry Coryell. It's all Dave's fault really – by my junior year, I was determined to be a musician. Dave also asked me to play bass in high school after the bass player moved away. Looking back, it was great experience. It now informs my solo and duo guitar playing; really, I'm keeping the bass line going.
I went to Mt. Hood Community College for two years and North Texas State for a year and a half. Eventually, I wound up playing in a lot of "top-40" bands through the '80s in both Portland and San Francisco. By mid-1987, I was living in San Francisco. Unsatisfied with the music I was playing, I returned to school and really got into software design. By 1990, I was back in Portland working as a software engineer. All that typing gave me tendonitis, so I had to get out of that industry.
Luthier: [This career] came about from being a broke musician ... I'd wear out the frets on my guitar but couldn't afford to pay someone to repair it, so I'd buy a file and a set of frets and do it myself. I stumbled into lutherie over the course of many years that way. One day I thought, "I really wish the body was shaped more like this," and soon was on my kitchen table with a router and hand saw, hacking out a guitar body. Many years go by, and eventually I came up with an acoustic guitar design, the "double cut- away," that people really liked, among them were John Stowell and my wife, Nancy Conescu. I didn't go into it as a business until I started building acoustic guitars.
About five or six years ago, I was invited to exhibit my work at a guitar exhibition as part of the Montreal Jazz Festival. Up walks Esperanza Spalding. I didn't know of her at that point; she was with Joe Lovano at the time. I had an acoustic bass guitar with me that I had just built for myself. She really liked it, so I loaned it to her. She still has it. When I eventually build her one, she wants it to be a little shallower. It has a deep body, so I'll cut the dimensions down. We try to tailor it to the person in regards to the scale, [the] sound they're looking for, and physical playability factor. We take all of that into account. That's the mystique of lutherie.
Bands: I play duos with three different singers: Mitzi Zilka, Linda Daiber and Zenda Torrey. Mitzi and Linda both sing jazz, while Zenda does more R&B and pop with a bit of jazz for good measure. I play every Thursday night at the Candlelight Room with the La Rhonda Steele Band. I also play with the Chris Baum Project, usually at the Candlelight. I get to sub every now and then with soul Vaccination and 5 Guys named Moe.
Most Satisfying Experience: Tough to pick just one ... all of my recording projects have been great, especially my own project with David Martin. I recently got last minute calls to play with Lauren Kinhan and Julie Homi, both of who write wonderful original jazz; both were really fun gigs with lots of reading involved, which I love. And any night at the Candlelight with La Rhonda Steele or Chris Baum when the crowd is dancing and screaming and the band is rockin', that's pretty darn satisfying, too!
Favorite Recordings (in chronological order of when I first heard them): Howard Roberts - "Somethin's Cookin'"; Joe Pass - "Portraits of Duke Ellington"; Wes Montgomery - "Boss Guitar"; Ted Green - "Solo Guitar"; John Abercrombie and Ralph Towner - "Sargasso Sea"; Chick Corea - "Piano Improvisations"; Pat Martino - "Joyous Lake"; Pat Metheny - "Pat Metheny Group"; Michael Brecker -"Don't Try This At Home"; Leni Stern - "Reflections."
Musical Influences: All the artists from my favorite recordings, plus Tower of Power, Stevie Wonder, Earth, Wind and Fire, Yes, Gil Scott- Heron, and Lenny Breau.
Discography: With Tim Bryson on "Playground"; w/Obo Addy on "Wonchi Bi"; w/Fred Stickley on "Behind the Hangar" and "King Beta"; w/Linda Daiber, "Remembering June"; Mike Doolin and David Martin, "Reflections"; and w/Brad Hoyt on "Together Alone." I'm on two CDs by Brad Hoyt featuring harp guitar and piano duets; as a luthier, I've had the opportunity to build unusual instruments, notably harp guitars. A harp guitar is a guitar with one or more extra strings that are not on the neck; typically, five to seven bass strings tuned down the scale from the guitar neck. I've gotten into playing harp guitar as well. Brad and I also have an upcoming Christmas album.
Gigs: 10/7-9 - Harp Guitar Gathering in Milford, CT; 10/ 13,10/ 20, 10/27 - Candlelight Room with La Rhonda Steele Band; 10/14 - Vie de Boheme with Zenda Torrey Band; 10/15 - Cafe Delirium with Linda Daiber duo; 10/21 - O'Connor's with King Beta band; 10/23 - Moreno Cafe with Mitzi Zilka singer's jam.
Future Plans: I took about 10 years off from serious playing to establish my guitar-making business and had some success at that. But now I'm back to playing music, and I just want to learn and grow. I want to write and record and play as much as I possibly can. Dave Martin and I are talking about another recording together; I'd like to do a trio thing ala Joe Pass; I'd love to do a solo guitar CD and a solo harp guitar CD.
Other: For a musician/luthier like me to make a guitar for someone like John Stowell and see what he does with it, to facilitate his musical trip — it doesn't get any better than that.


-- by Rita Rega