Featured Musician - September 2007
Name: Chris Mosley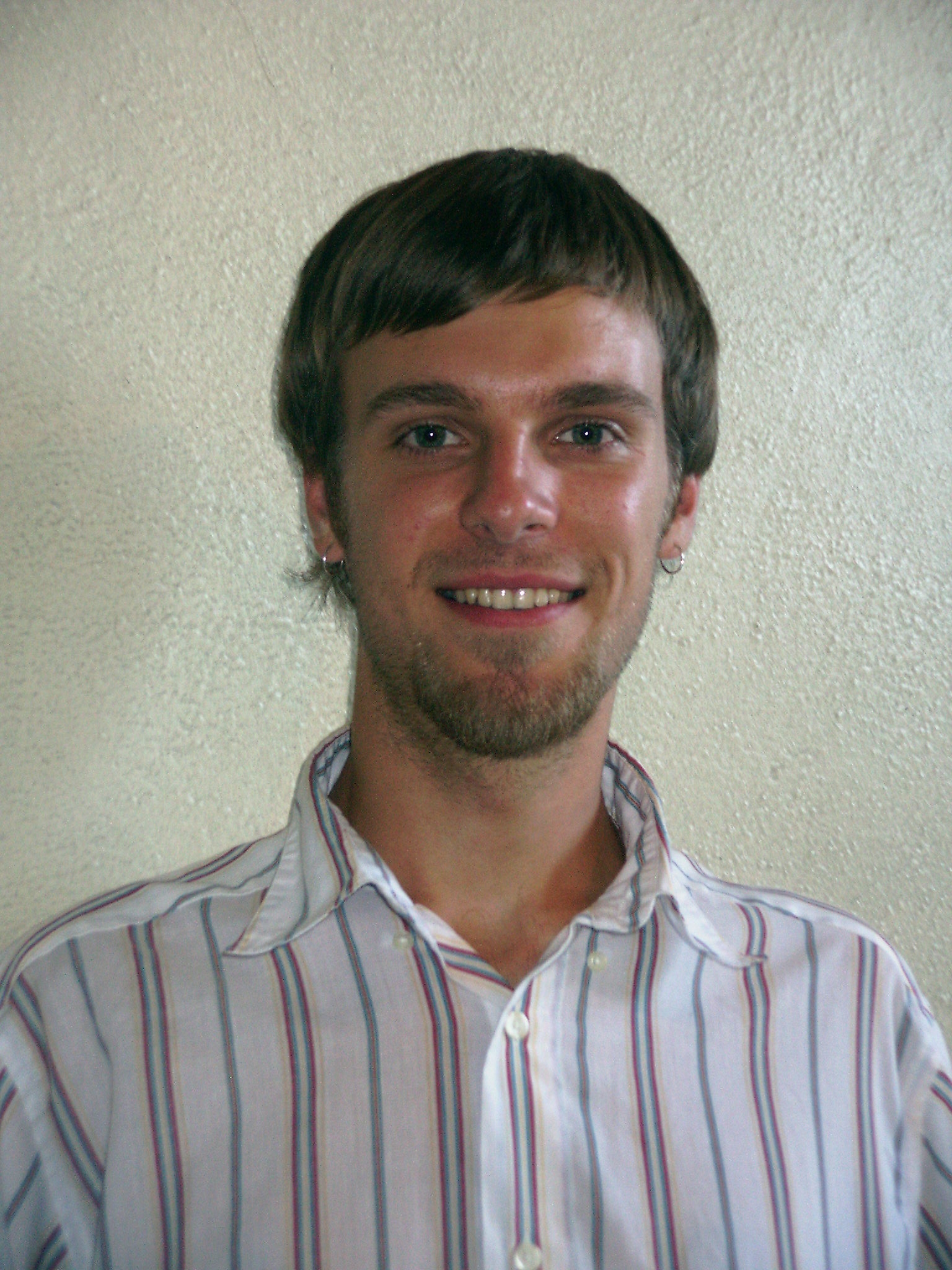 Instrument : guitar
Early Years/Education: For the first fifteen years of my life I lived in the country outside of Austin , Texas . My family was part of a community of five families living on eleven acres. There were some musicians in those families and I started playing rhythm guitar in church.
I took lessons from a guy who knew the chords and I started learning tunes. It didn't take long before I started learning a Texas blues style and emulating the sound of Stevie Ray Vaughan. I then started improvising a lot in the blues idiom.
While in high school in Colorado which is where my family moved to, I started getting into jazz. My first gigs were probably in local coffee shops.
One great thing that happened in Colorado in terms of learning was I got to study with Dale Bruning. He is a great traditional-style jazz guitarist and great teacher who hails from a line of great teachers like Dennis Sandoli. He got my practice routine down and got me into really taking the whole thing seriously.
Berklee: I decided to attend the Berklee College of Music after reading an interview with Mike Stern, John Scofield and Bill Frisell where all three were discussing attending Berklee and studying with Mick Goodrick.
I received a scholarship but anyone can attend Berklee; as a matter of fact, they have fourteen hundred guitar students in attendance. After two years I dropped out. I wasn't prepared for the rat-race aspect of attending. I did however study with some great teachers like Mick Goodrick, Jon Damian, Dave Tronzo and Dave Fiuczysnki, as well as play with some really great people.
It was Fiuczysnki who introduced me to the fretless guitar and microtonal music.
I became a devoted student of microtonal music and tuning systems alternative to our 12 tone equal tempered system. I think an important step in the development of music is the expansion of the tonal system.
What I got out of Berklee is a very good view of what can be done by musicians. At this point in my development I'm digesting what I've learned and now I'm practicing and teaching.
I teach mostly people who have been playing for a while and we work on improving and musical language. My wife came to Portland for school so that's how I came to live here. I moved here in 2005 after leaving Berklee.
Musical Influences: Stevie Ray Vaughan, Pat Metheny, Keith Jarrett, Bill Frisell, Kurt Rosenwinkel, Ustad Sultan Khan, and John McLaughlin. My style is sometimes compared to Kurt Rosenwinkel.
Most Satisfying Experience: It was just a couple of months ago playing with my quartet at Zaytoon on Alberta Street here in Portland . It was just a great night…they were all playing their —— off and I'd just been in the studio for two days with this other project and totally turned on creatively. We were just having so much fun! Often times when I'm leading a group there's usually some stress about technical difficulty or something, this time there was none of that.
Favorite Recordings : Keith Jarrett 1985 Standards, Vol. One; Bill Frisell, Blues Dream ; Miles Davis, Kind Of Blue ; Kurt Rosenwinkel, The Next Step ; Joe Henderson, So Near, So Far; Ustad Sultan Khan, Raga Kavshi Kannala; Remember Shakti w/John McLaughlin and Hariprasad Chaurasia; Ezra Sims, T He Microtonal Music Of Ezra Sims and Sigur Ros, Agaetis Byrjun .
Discography : Outside Voices 2007 is the Chris Mosley Quartet on Diatic Records featuring saxophonist Tim Wilcox, bassist Bill Athens and drummer Randy Rollofson; The Miraculous Aspect Of Time, 2006 debut recording with drummer Drew Shoals and bassist Damian Erskine. I play some fretless and 36 tone guitar (which I modified to have three times as many frets); 2003 The New Organ Quartet recorded in Colorado before leaving for Boston . I've just been in the studio with a group called "Sound for the Organization of Society," a nine piece that included Andrew Oliver, Mary Sue Tobin, and Mark Di Florio among others. I don't know when this session might be released.
Gigs: September 1, 8pm at El Gaucho, 319 SW Broadway, Portland; September 22, 8pm at the Tugboat Brewing Co., 711 SW Ankeny, Portland; October 17, at 8pm at Rotture, 315 SE 3 rd Avenue, Portland w/ Micronesia (a microtonal gig). I also play in the Nick Sweet Quartet and the Guy Tyler Band.
Future Plans: I'm planning on putting together a recording with electric bass, tabla and drums that will feature more fretless guitar; explore more eastern style rhythms and beats. Hopefully I'll get to record this soon.
Other: I can't say enough about Dusty York and his incredible label Diatic Records. Dusty is building a larger and stronger label day by day. It's so nice to feel part of a community of artists doing the same thing.
Interviewer's note: The future of jazz guitar improvisation is in the hands of young musicians like Chris Mosley…fearless, open for any possibility, yet rooted in the tradition.
-- Interviewed by Rita Rega