Featured Musician - November 2006
Name: Marcus Reynolds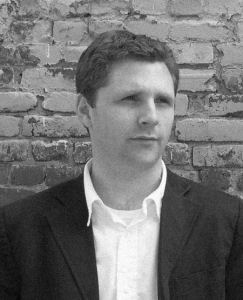 Instrument: Piano
Early Years/Education: Grew up in Salem, Oregon and started on piano in the 3rd grade. In the 8th grade I was in the jazz choir but really didn't like going to all those rehearsals. A friend told me if you switch to jazz piano you only had to rehearse once a week. So that's what motivated me to study jazz piano. My parents also took me places...they had Mt. Hood Jazz Festival tickets. They also took me to Red and Diane Mitchell's house to hear jazz. One time I saw pianist Gerald Wiggins.
My mom invited him over for brunch and he came. I played for him and he was very nice to me. Afterwards I thought wow all jazz musicians are really nice! Another time we went to see Ellis Marsalis and Marcus Roberts play together. After the show I got a lesson with Ellis. I think my Mom called somebody from the Jazz Society and arranged for the lesson to happen. I was 16 and had all these questions. I played a little classical for him and he gave me this "look" and said I wasn't doing it right, and that I wasn't being taught properly. I was demoralized. This started me taking my playing more seriously. Had a little jazz group in high school, we'd play for the Governor's Cup; played for the Willamette Singers. I studied with Martin Benke at Willamette University.
Went to Western Michigan University on scholarship and majored in Classical Piano Performance and Jazz Studies. In college I played for a lot of vocal groups, was in a jazz-rock band that won a student music award given by Downbeat magazine.
Teaching: I finally have a teaching studio in my home in West Linn with my wife, Jessica Schultz. Jessica is a jazz vocalist with a Masters in Arts and Teaching. She directed the vocal jazz group at PSU for a year. I teach classical as well as jazz piano.
I'm not a performing classical pianist; I accompany singers in the classical repertoire.
Marcus and Jessica can be reached at www.marcusreynolds.net
Farnell Newton/Marcus Reynolds Quintet: Farnell and I met at the Guitar Center in Clackamas. We'd had mutual friends from Western Michigan but we actually met here. We line up on a lot of things philosophically and musically. Our CD together is called "Sense of Direction" on Diatic Records. I wrote all the tunes on this recording except the two Farnell wrote and the one standard, "It Could Happen to You."
On the recording we had Tim Willcox on tenor, Ameen Saleem on bass and Jason Brown on drums. The group right now includes Devin Phillips on tenor and soprano, Eric Gruber on bass and Mark De Florio on drums as well as Farnell on trumpet.
Musical Influences: Miles Davis's group from the 60's, Wynton Marsalis's first group with Jeff "Tain" Watts, Branford Marsalis's group with Tain, Keith Jarrett's group with Dewey Redman, I also listen to classical music...the Bartok String Quartet, The Goldberg Variations.
I'm influenced, too, by Brazilian music like from Jobim; Wayne Shorter's current band. When I first started listening to jazz I got into Art Tatum and Chick Corea at the same time. I guess I wanted anything that was fast. Then came Bobby Timmons, Red Garland, and Bennie Green.
I've probably checked out the compositions of Bud Powell the most. Currently, Danilo Perez is quite an influence.
Most Satisfying Experience: The CD release party we had last March at the Blue Monk for "Sense of Direction." Devin Phillips was on the gig along with Mark De Florio and Steve Walker; it was really fun. There was a line of people outside waiting to get in, I'm pretty proud of the record. Another satisfying experience was while at Western Michigan I got a grant to do a two-hour Frank Zappa concert. My friend Keith (who's now a composer in Los Angeles) and I put together a full orchestra, barber shop quartet, rock band with a horn section all performing Frank Zappa's music we'd transcribed. We spent an entire semester putting this together.
Favorite Recordings: Bud Powell's "Jazz Giant" on Verve; "The Genius of Charlie Parker" on Savor; Miles Davis's "The Complete Concert 1964," "My Funny Valentine," and "Four & More;" Shirley Horn's "You Won't Forget Me;"Antonio Carlos Jobim & Elis Regina, "Elis and Tom;" and the Danilo Perez Trio (with Adam Cruz and Ben Street): "Live at the Jazz Showcase." Recently I have been listening to a lot of Mulgrew Miller and Wynton Marsalis' various live recordings along with Wayne Shorter's group with Danilo, John Pattituci and Brian Blade (particularly "Beyond the Sound Barrier").
Discography: I'm on my wife Jessica Schultz's record called "Quiet Nights" released in 2000 which I produced; you can find me on Michele Medler's CD "Balance" and "Sense of Direction" with trumpeter Farnell Newton on Diatic Records both released this year.
Gigs: November 1 & 15th (Wednesdays) at La Merde (301 SE Morrison St. which is part of the Montage restaurant) with guitarist Jason Butterworth and drummer Dew Shoals, I'll be on organ in Jason's trio; 11/24 (Friday) in guitarist Scott Mcdevitt's trio at O'Connors Vault on Capital Hwy: 12/2 (Tuesday) with vocalist Jessica Schultz at the Heathman Hotel 8pm to Midnight (no cover); 12/6 (Wednesday) in the Jason Butterworth Trio (see above) at La Merde 9pm to Midnight (no cover); 12/8 (Friday) at LV's Uptown with vocalist Jessica Schultz; 12/15 (Friday) at Jo Federigo's in Eugene with the Farnell Newton-Marcus Reynolds Quintet; 12/20 (Wednesday) in the Jason Butterworth Trio at La Merde and 12/29 (Friday) at Jo Federigo's in Eugene with the Jason Butterworth Trio.
Future Plans: Jessica and I want to do a duo record together; we're looking for material at the moment. You know, quirky jazz tunes for us to do. Hopefully by November I'll have enough material for a new quintet CD with Farnell Newton.
Other: One of the things I really like about living in Portland is being able to take lessons from the great piano teachers who live here like Darrell Grant and Randy Porter. It's hard to get a different perspective from inside your own head...I like getting feedback.

-- Interviewed by Rita Rega